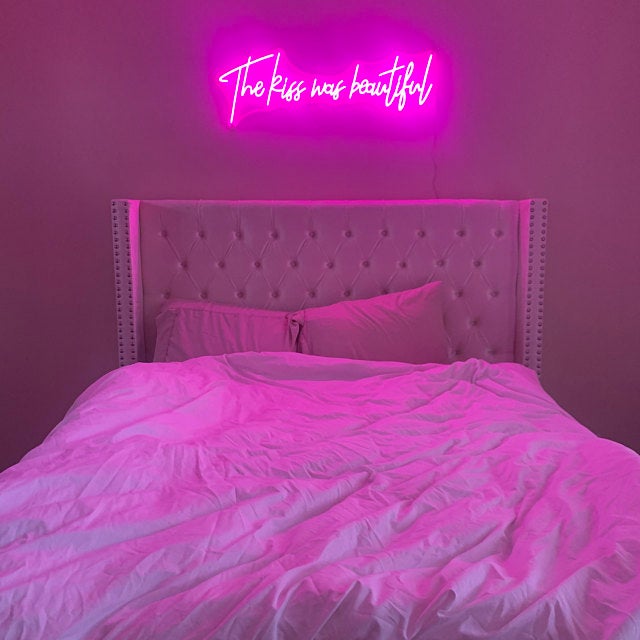 Neon Signs for Bedroom Introduction
Looking for a unique and eye-catching addition to your bedroom decor? Look no further than neon signs for bedroom! These neon signs are the perfect way to add a pop of color and personality to your space. Whether you're looking for a bold statement piece or a subtle accent, there's a neon sign out there for you.

Neon signs for room come in a variety of shapes, sizes, and colors. From classic neon shapes like hearts and lightning bolts to custom designs featuring your favorite quotes or images, there's no limit to what you can create with neon lights for bedroom.

One of the great things about neon signs is their versatility. They can be hung on the wall, propped up on a shelf, or even placed on the floor for a unique look. And because they're so bright and attention-grabbing, they're sure to be a conversation starter whenever you have guests over.

But neon signs aren't just stylish – they're also functional. Many neon signs for bedroom come with dimmer switches, making them perfect for setting the mood in your space. Whether you want a bright and bold statement or a soft and subtle glow, you can adjust your neon sign to suit your needs.

So if you're looking for a fun and unique way to add some personality to your bedroom decor, consider investing in neon lights for bedroom. With their bold colors, unique designs, and versatile placement options, they're sure to be a hit with anyone who sees them.